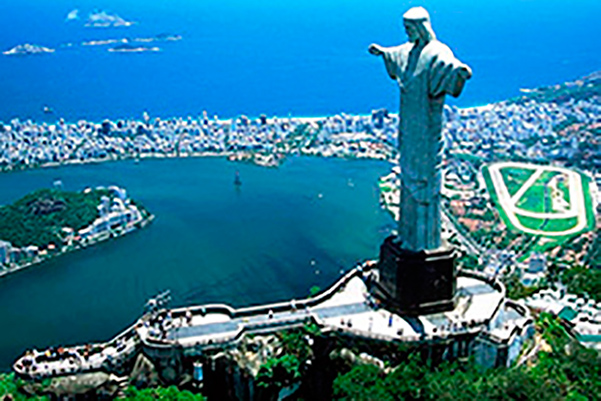 Christ monument, the Redeemer, and Tijuca`s forest
Pick up at the Hotel.
The visit takes place inside the largest urban rain forest in the world, stopping at Cascatinha Waterfall, Mayrink Chapel and a very charming lake inside the forest (Açude da Solidão) where people have picnics on the weekends.
On week days we can drive through Paineiras (beautiful road inside the forest) on our way to Corcovado.
On weekends we use a train that takes us to the top of Corcovado mountain crossing through the rain forest.
After visiting the Monument and a small Chapel with the image of Brazilian Patron Saint over the altar and have a marvelous view of the City we return and stop at an old fort to have a light lunch with a great view of Copacabana beach.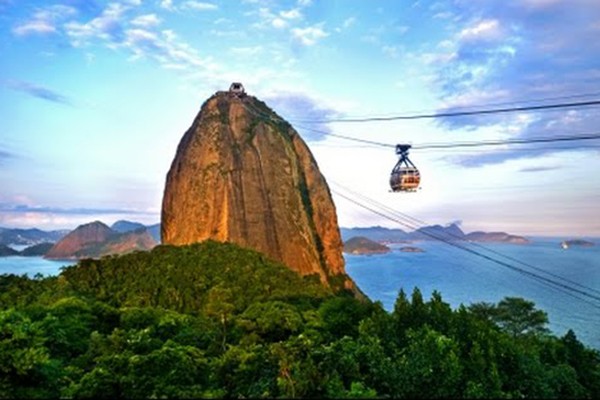 Visit to Corcovado and Sugar Loaf
Pick up at the Hotel.
Take a train ride up to Corcovado Mountain, visit the Monument and a small Chapel with the Brazilian Patron Saint over the altar and have a marvelous view from Rio.
After returning from this first visit, we drive up to Urca`s neighborhood to rise on a panoramic cable car to Sugar Loaf that holds the best view of our large Guanabara bay.
(This visit is recommended only for people with limited time).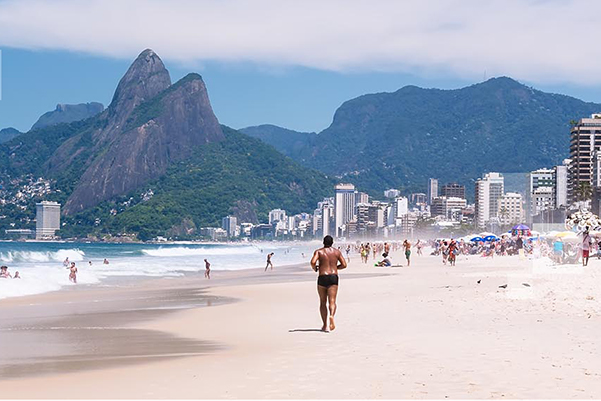 Sugar Loaf, famous beaches and Barra.
(New residential beach area)
Pick up at the Hotel.
On the way to the west side of Rio we drive through a few tunnels, have a historic sight of the largest "favela" of Rio until we arrive at the first beach of a new residential area of the city.
A view of a wide coast will be observed where we have areas specially designated for water activities. We continue our drive up to Pepino beach (Cucumber beach) used for Hang Gliders landing. We take one of the most beautiful avenues of Rio constructed throughout rocks right beside the ocean (Av. Niemeyer) and stop for pictures at Leblon sight where a great view of Ipanema and Leblon can be observed.
This is a good moment to try a coconut water or a local ice cream called "asai". At last we drive through Copacabana beach until reaching the charming neighborhood of Urca to take cable cars and visit Sugar loaf mountain.
Maracanã soccer stadium, Sambódromo, Metropolitan Cathedral of Rio de Janeiro
Pick up at the Hotel.
Maracanã is one of the largest stadiums in the world. Used for important events of the Country such as being used for the final of the world cup twice, Frank Sinatra concert and for the opening ceremony for the 2016 World Olympic games, the visit can be done from outside or the interior of the stadium (as long as there isn't any games on the day of visit).
Next visit is to the samba avenue, called by locals as "Sambódromo". This place hosts the largest Brazilian event of the year, worldwide known as Carnival.
We walk around the street while we can observe a great design work of its architect, Oscar Niemeyer, who had an unusual inspiration to develop it.
Heading to the next visit we stop at the Metropolitan Cathedral of Saint Sebastian which is an example of modern architecture designed and projected in Brazil.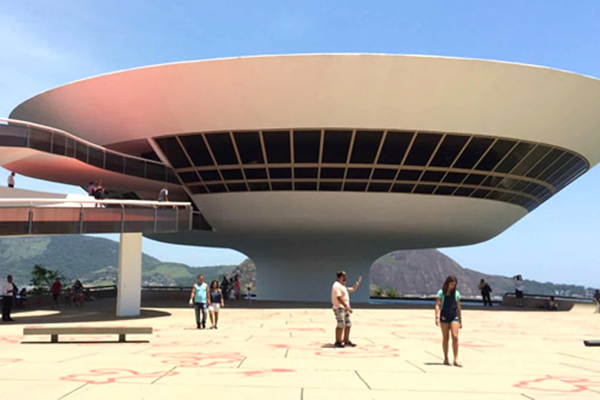 Niteroi beaches, Contemporary Art Museum and Downtown
Pick up at the Hotel.
This visit takes place at the opposite side of Guanabara bay, in Niteroi.
We drive along the longest bridge in Latin America (7th in the world) towards Niteroi where we can first observe Niemeyer`s way until the most unusual architecture design, the Museum of Contemporary Arts (MAC).
After driving along Niteroi`s beautiful beaches our next stop is at a large fortress where we can enjoy a nice meal in a panoramic restaurant with a great view of Rio.
Returning to Rio we can have a stop in Downtown to enjoy some of the historic sites.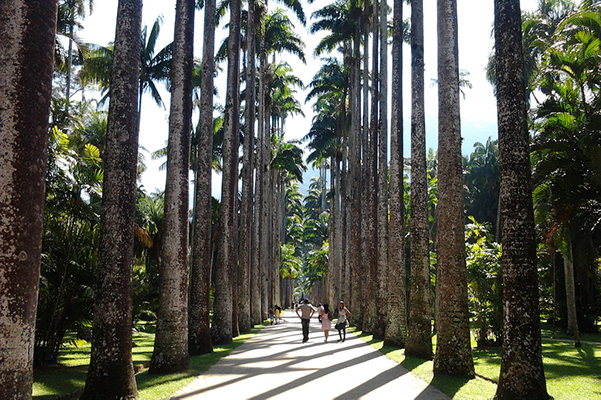 Botanical garden, Lagoa and beaches
Pick up at the Hotel.
This is a light morning visiting our exotic Botanical garden, drive along Rio`s coast seeing the most famous beaches such as Ipanema, Copacabana and Leblon, a ride around the excellent located lagoon, Rodrigo de Freitas, and having a great view of Copacabana beach from the Copacabana fort.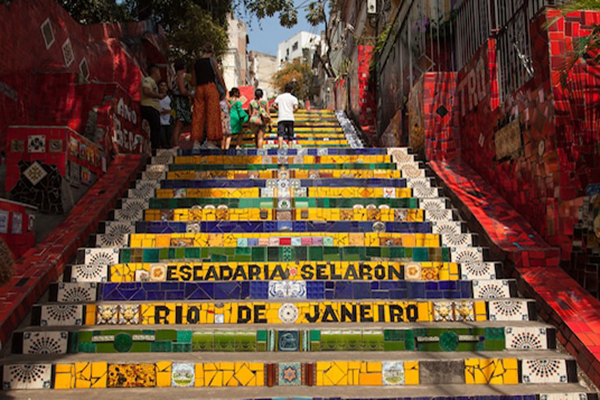 Cultural Tour - a walk through Downtown Rio
Pick up at the Hotel.
As we arrive in downtown we cross an old aqueduct of Rio where we can first observe Lapa with all its colonial buildings and where the city has actually began its history.
Stopping at the cathedral we start a walking tour to the most important historic buildings such as our recently restored Opera house, Palace of Justice, National library, City`s council stopping at the most traditional tea house of Rio over 100 years old.
*This tour is recommended for people who are deeply interested getting in touch with Brazilian History.
Rio is part of most important facts of the Country's history, since it was Brazil's capital until 1960.
It's a walk through the past.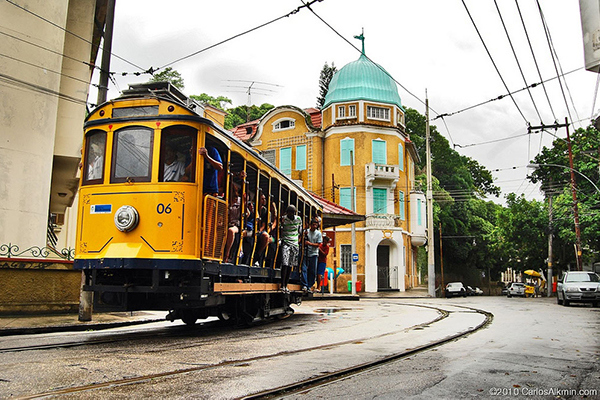 Santa Tereza and Corcovado
Pick up at the Hotel.
We start driving through Tijuca`s forest up to Corcovado mountain to visit the Country's most important symbol, the Christ monument.
Leaving the statue we go directly to Santa Tereza neighborhood. This was one of the first neighborhoods of Rio built on a cliff.
Roads are very narrow projected initially for donkey ride only when the pucbic transportation was only a small trolley.
We stop at "Parque das Ruinas" where another marvelous view of Rio can be seen.
Having a bite in this area is also part of the charm of this visit, either at one of the local pubs or at the top restaurant of the neighborhood and also considered one of the best of Rio, called Aprazivel!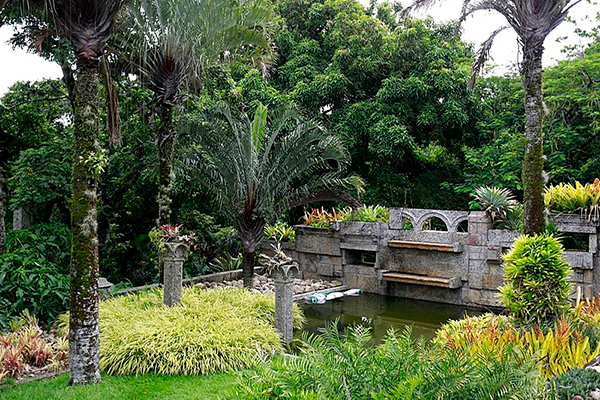 Burle Marx Botanical Garden, Guaratiba (fishing village), Prainha and Grumari beaches
Pick up at the Hotel.
This visit is to a landscape designer farm house. Burle Max designed gardens to many cities around the world and he was responsible for most parks` landscapes of Rio.
A wide open garden with a large collection of plants from all over the world is a treasure that we are honored to breakthrough.
Taking advantage of the area that is also a fishing village we suggest a stop at one of the many sea food restaurant options to have lunch before we start heading back using the nature reservation road where you`ll see the beaches attended mostly by locals.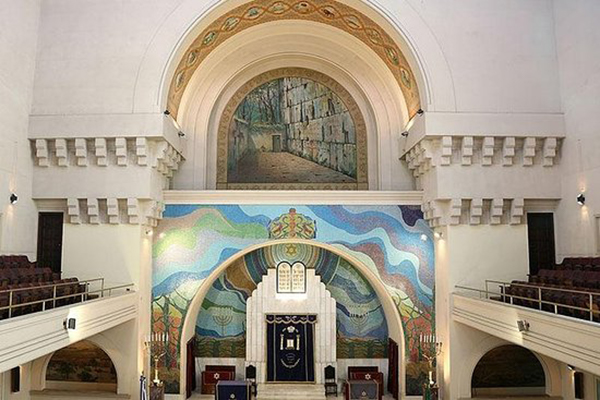 Jewish Heritage
Pick up at the Hotel.
Drive towards Downtown where we can have an exclusive visit and first see how the Old Temple has been well maintained by the community of Rio.
The visit is extended to the small Jewish museum along with a stop at Colombo, the most traditional tea house of Rio.
We will also see some Historic sites from Colonial period (Lapa), old palaces constructed during late 19th century to the current modern buildings that takes place mostly all next in the same area nowadays.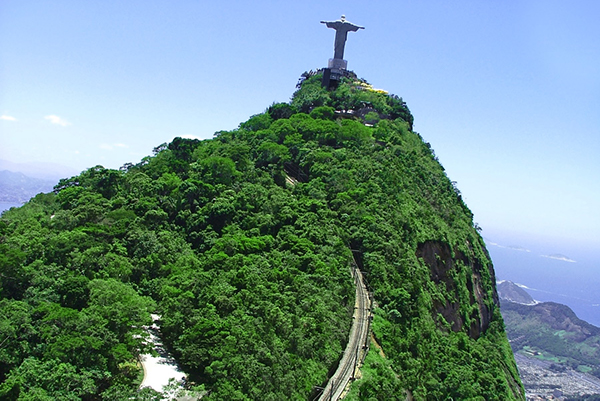 Tijuca's forest day
Pick up at the Hotel.
The world`s largest urban rain forest offers many hiking possibilities, waterfalls, parks, enough roads to spend the day driving around and even a possibility to hang-glide.
To have a minimum flavor of a tropical rain forest we suggest some walk inside taking some pictures of its wild life and drive to areas where there are open views of the city through the woods.
Lunch can be done at a bucolic restaurant outside the National park or a coffee at the charming Plage cafe!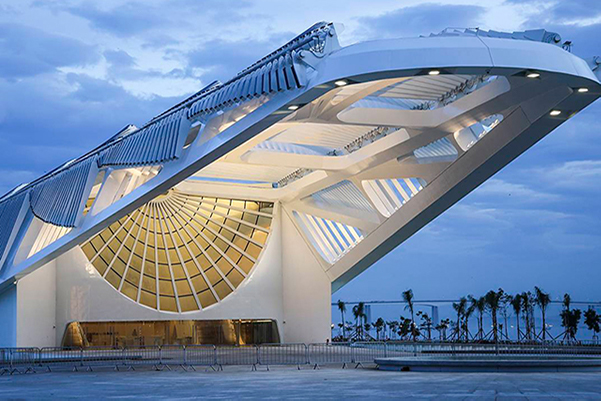 Cultural visit at the new port of Rio - Museum of Tomorrow
Pick up at the Hotel.
Since Rio won the chance of hosting the 2016 World Olympic games, the city has gone through a massive restoration, construction and renovation process.
Among all changes and places that were prepared for the games, Downtown Rio got the biggest change of all! With the demolition of Perimetral (former bridge built during the military government connecting different sections of the city that were replaced by underground passages), Rio accomplished the Porto Maravilha, the whole restoration project for the port.
Now, this area, is largely used by locals to jog, for events, exhibits and we invite visitors to take a walk along the beautiful road observing the number of murals designed!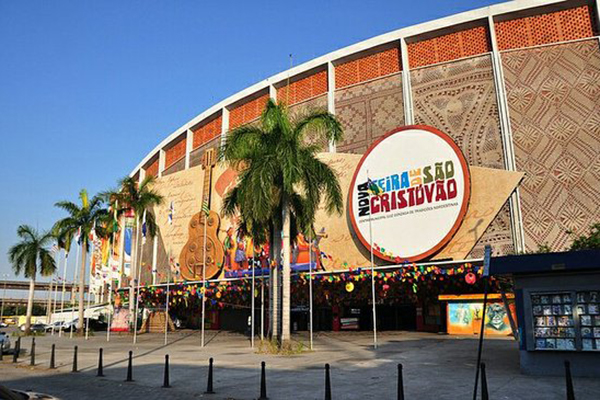 Regional Market
(São Cristovão pavilion)
A convention center located in a historic area close to Downtown was transformed into a market as well as a cultural place for migrants from the North East of Brazil.
It is today a well organized event on the weekends where people go to try typical food, Brazilian arts and music. In the evenings there are also live shows and many locals dancing Brazilian rhythms can be observed.
- Available from Thursdays through Saturdays.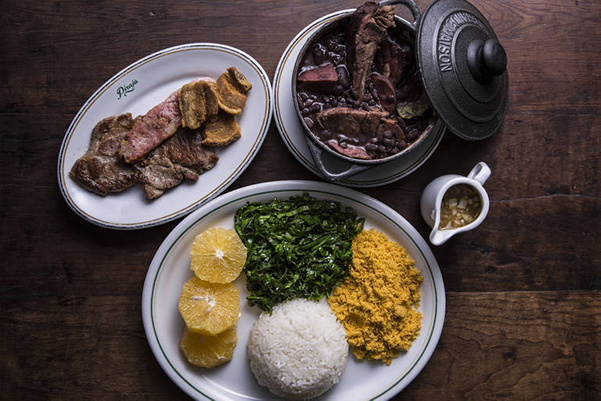 Brazilian Cuisine
Due to our cultural diversity, there are some distinguished regional flavors in Brazil.
Each area developed dishes according to local ingredients and cultural influence.
As Rio is a portal of tourism in the country, we can try any Brazilian cuisine specialty locally, needless to go far. Here are some names of popular dishes in Brazil: "feijoada" (black beans stew), "farofa" (side dish, looks like a flour), "carne seca com aipim" (jerked beef with cassava or yuca), "picanha" (special cut of meat), "moqueca" (kind of a thick chowder mixed with fish or sea food, manioc and coconut milk), "assai" (purple fruit, usually served as an ice-cream) and many others.
We organize special lunches during tours or evening meals (dinner).
Another local habit is to sit on a bar having a cold beer while experimenting appetizers when it`s also possible to try a large variety of Brazilian finger food.
Most restaurants chosen are small and attended mostly by locals.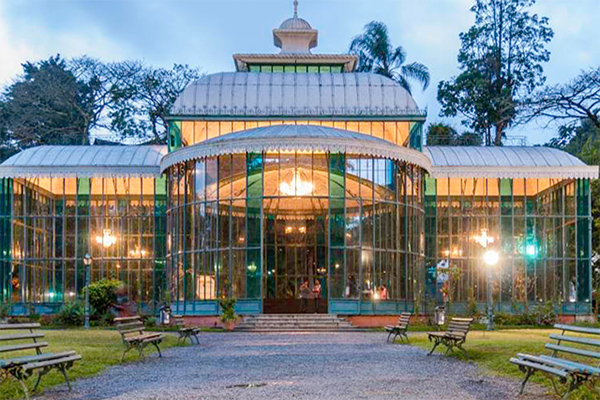 Petropolis
Pick up at the Hotel.
The visit starts on the highway where people can enjoy the view of Rio`s mountains.
Located about 50 min drive from the Rio, Petropolis used to become the Country's capital during summertime when Brazil had an Imperial government.
Downtown Petropolis is all preserved by the National Architecture Patrimony Institution.
The visit includes the Imperial Museum, Gothic Cathedral, Chrystal Palace and the old Casino Hotel (Quitandinha).
After having a late lunch at a family restaurant, return to Hotel.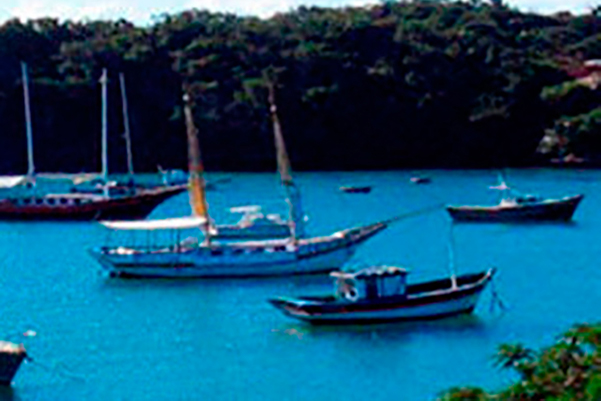 Buzios
Pick up at hotel.
Great beach resort recommended for one night but due to the proximity, it also allows one day visit.
The city became famous after Brigitte Bardot visit in the 60's.
Its main street concentrates most of Rio's most popular restaurants and the best chefs of Rio.
One day visit includes a boat tour and late lunch (buffet style) and return to Rio.
Return to hotel or transfer directly to airport.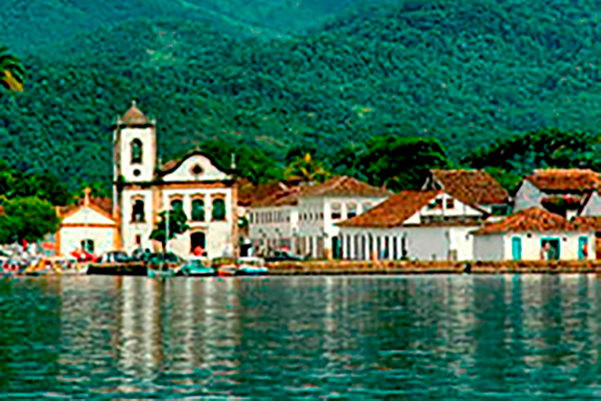 Paraty
(Highly recommended for minimum
2 night stay)
Pick up at Hotel.
Paraty is located in a bay surrounded by over 300 islands.
The city was developed due to its port that was used to transport Brazilian gold to Europe.
The main street keeps the same colonial buildings from that period, they are all well-kept.
One of Paraty's specials is a walk during the evenings when the old buildings are all lit up.
The visit includes a boat tour around the beautiful bay. Next day - Return to hotel.
Rio Plus Tours
Tours Options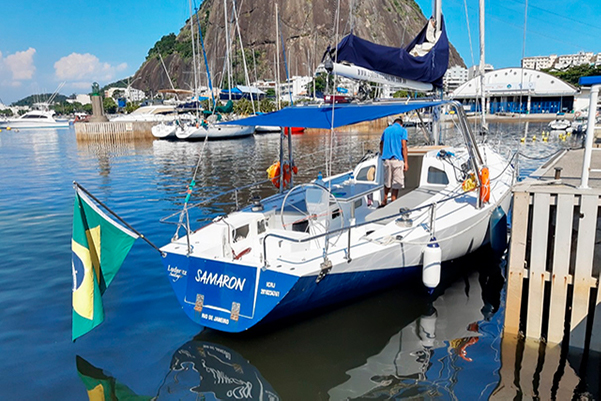 Boat tour
Pick up at Hotel.
Boarding a sailing boat or a fast speed boat around the Guanabara bay at the beautiful Green Coast (Angra dos Reis) with an English speaking guide and skipper.
Other destination, size and time on the boat can be confirmed upon each quotation. Return to hotel.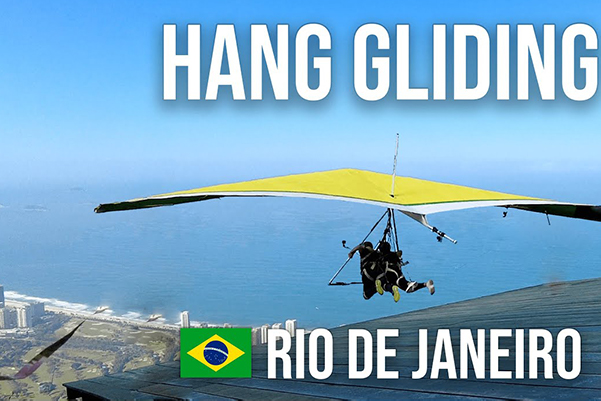 Hang Gliding / Para Gliding
Pick up at hotel.
After a ride through the largest urban forest in the world you arrive at a Platform located over the Pedra Bonita stone.
From there, with an experienced instructor, and a few steps, you jump into one of the most beautiful flight views. Flight duration: aprox. 15 minutes Return to hotel.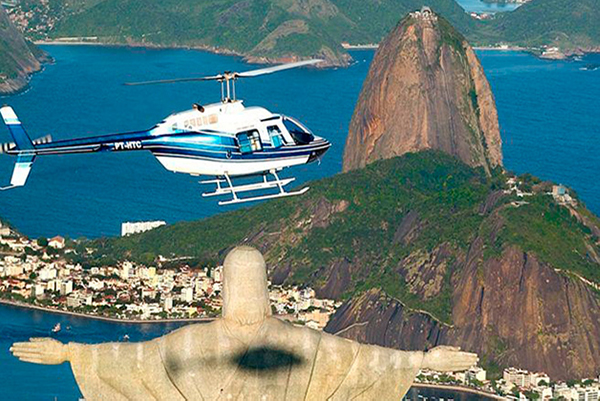 Helicopter Tour
Pick up at hotel.
After arriving at a helicopter pad already located at a breathtaking area it will be presented choices of many routes available for a gorgeous panoramic view of Rio.
Flight Duration: 7, 10 and 15 min or more. Return to hotel.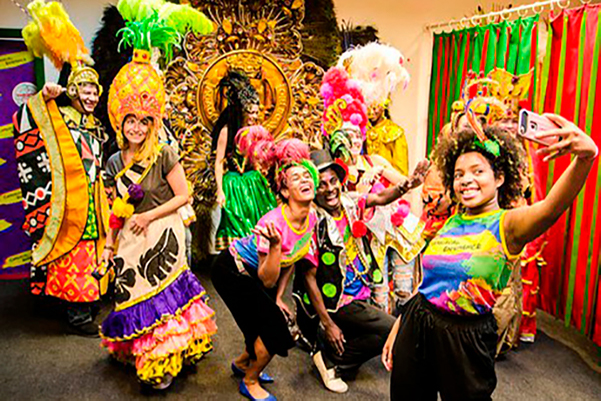 Carnival Services
Pick up at hotel.
This is a wonderful opportunity for visitors that are in Rio out of the tourism season.
We visit the "barracao" of the 2022 winner and walk through out a factory that produces all the event of one group.
Costumes, instruments and floats, all it's seen while is made, but pictures are possible from the past events only, the current production is for the next year Carnival, all must keep quite and secretly done!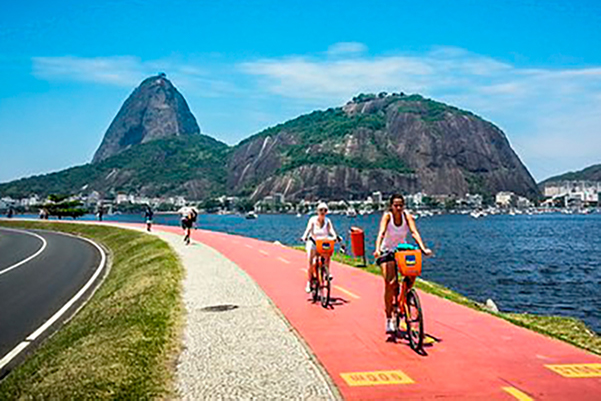 Bike tours
Pick up at the Hotel.
Depending on the location of hotel people may walk with the guide to the bike rental store.
Then an approximately 4 hour bike by Rio's coast line, stopping along the way for pictures and ride around a big lake used by locals to practice many of the outdoor sports.
Stop for a fresh coconut water and visit to a local food market. Return to Hotel.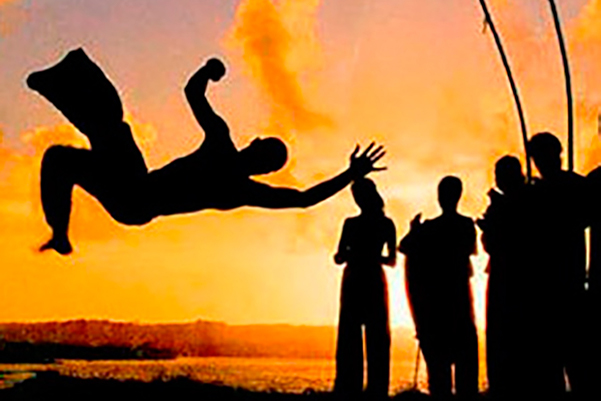 Capoeira - Afro Brazilian culture
Pick up at hotel.
This is a unique experience within Brazilian culture.
By the sound of drums ("atabaque" and "berimbau") in a gym or outdoor, the traveler will be led by a master to experience some typical movements in a capoeira group.
Rhythm and singing is also part of this experience and taught in a slower motion.
After teaching is finished there will be a short presentation with experienced participants. Duration: 1:30 hour Return to hotel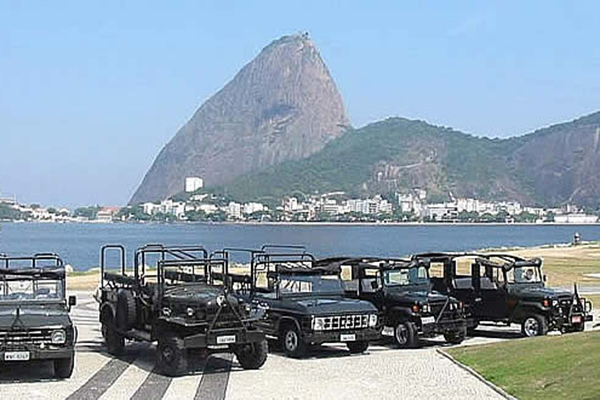 Jeep tour
Pick up at hotel.
In an original military fleet a ride through the largest urban forest in the world stopping at the Chinese belvedere for some breathtaking views of Rio.
During tour some light hiking is also provided.
Duration: 4 hours. Return to hotel.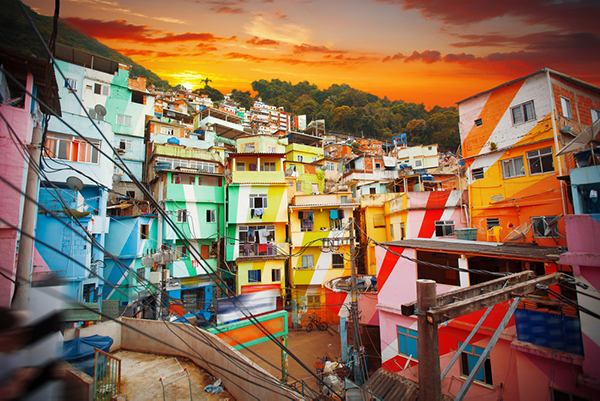 Favela Tour
Pick up at hotel.
This visit is recommended for people who are interested in Brazilian History and Social aspects.
A ride throughout a "favela" (shanty towns) with time for a walk inside the community and taking pictures.
Part of what is collected from tours is donated to the community and tourists will have an opportunity to see how they have been using this financial assistance.
Duration: 3 hours. Return to hotel.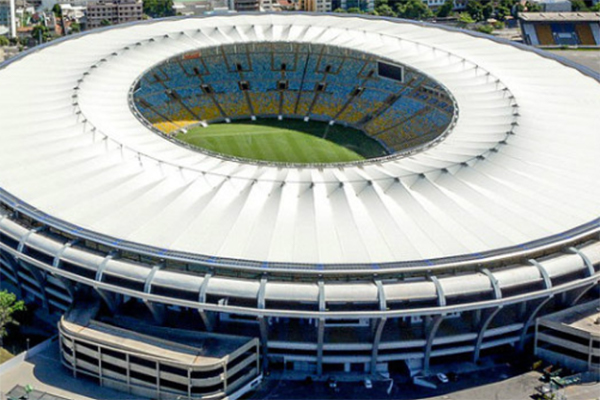 Pick up at hotel.
Drive to Maracana soccer stadium (the largest in the world) and have the feeling of watching lively a Brazilian soccer match.
*This tour is subjected to each year games' schedule.
*The ride to the stadium is on a bus with other people heading to the game.
Duration: approx. 3 hours. Return to hotel.
Rio Plus Tours
Evening Options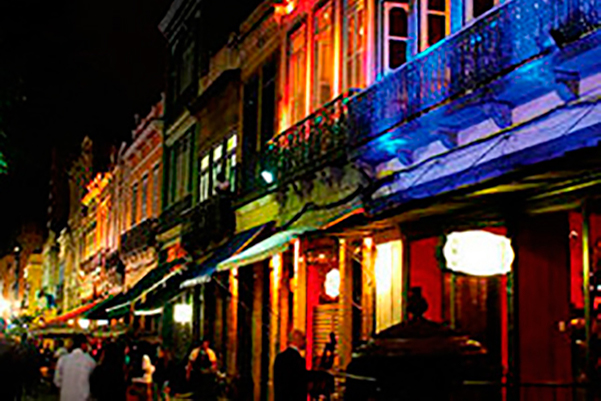 Lapa
Pick up at the Hotel.
Lapa was formed during Brazilian colonial years.
For the past years buildings have been renovated and restored bringing locals back to the city`s original bohemian area. Some clubs have live Brazilian music
("Bossa Nova", "Pagode", "Chorinho").
This is a great opportunity to see how locals enjoy their own culture dancing Brazilian rhythms. Return to hotel.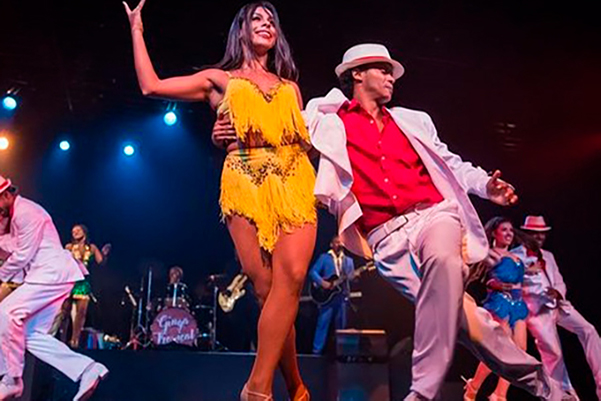 Samba Rehearsal
(Salgueiro or Mangueira)
• Available from October to January. Days are subjected to each year schedule.
Pick up at hotel.
Samba schools start opening their rehearsals to the public once or twice a week in October.
Drummers, singers and some dancers are seeing during rehearsals (no costumes are worn).
This is a late evening show.
It starts from 11:00pm to 3:00am.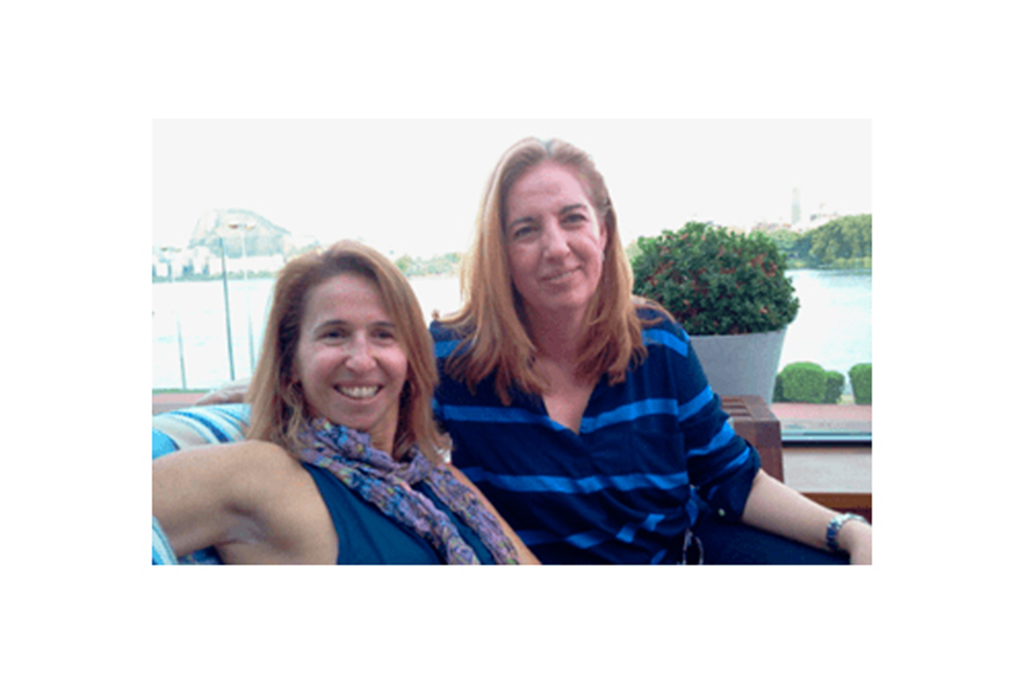 Valeria Radesca and Leticia Levy.
RIO PLUS TOURS.
We have become tour guides after a long term experience abroad in different moments of our lives. Leticia lived in Minnesota for over a year and that gave her a clear understanding of unique cultures.
Adding this experience to some time in Europe has made her understand what are some of the expectations of travelers when visiting Brazil.
Valeria lived 14 years in Orlando plus sometime in Europe. During this period she has guided over a thousand Brazilians out of their home country. Gathering operational experience with personal abilities has made her a well known professional in the market.
After joining both of our experiences in 2003 we decided to offer a personal tour guide service in Rio de Janeiro.
From the customer`s first contact we start building some options until we reach the ideal trip to them. This service is designed to meet each customer's interest whether is a student group, executive group, corporate trips, families or individual travelers.
Coming to South America represents a great challenge for many people. Through our service we have helped to demystify many of these fears by building a safe and most important; a joyful trip!